I went looking for some
plastic canvas
today, to use as
paper piercing
templates. The plastic canvas works well, because it has evenly spaced holes, and has more rows than some of the
specialty templates
.
I marked the center of my 4in square template with some StazOn ink to make it easier to count out rows. I had intended on color coding every other row with Sharpie, so that it would be REALLY easy, but the Sharpie rubs off easily =/
Anyway, my store only sells these shapes in packs of 10, so I have
NINE SETS
, one square, and one circle each, to give away! First come, first served, please leave a comment on this post, let me know if you would like me to mark the middle of your square, and I will email you for your address =]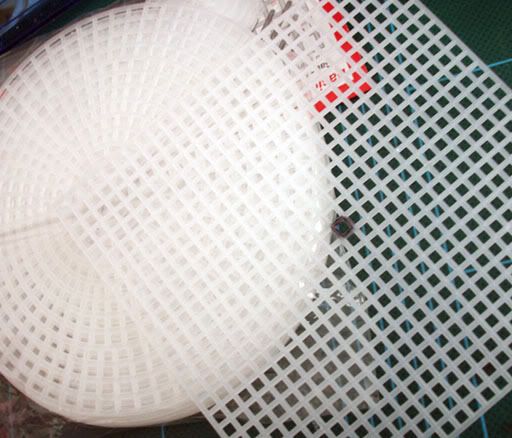 4in square, resting on top of a stack of (approx) 4in circles.
I don't get a lot of hits on my blog, so if you happen to stumble upon this years from now, don't hesitate to ask if I have any of these left. I probably will ;) lol